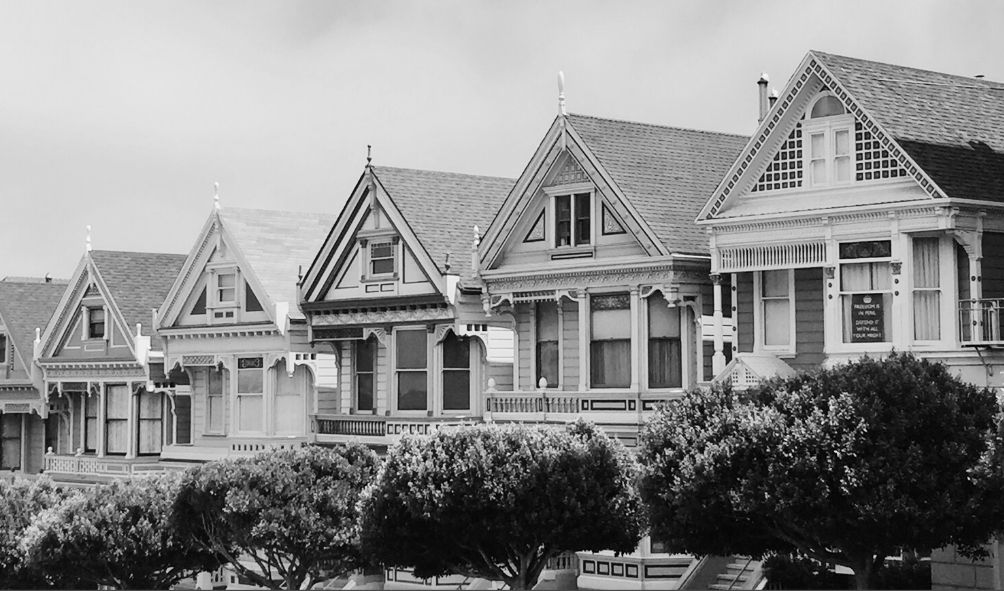 13 Jan

7 Most Effective Real Estate Marketing Strategies and Ideas

The real estate industry has evolved over the last 10 years. In today's uncertain real estate industry, the business mailing is not enough to win customers. If you want to be one of the real estate pros, you need to put extra efforts to get customers. You need to be strategic when it comes to digital marketing. However, along with passionately marketing clients' properties, you need to focus on marketing your real estate services as well. Put all of your efforts to perfectly build your real estate brand, get potential leads, and so, start closing big sales.

Are you looking for local real estate marketing tips? Do you operate in Southern California, and want to know about San Diego or Riverside County real estate marketing tips? If yes, then today, we will share 7 basic digital marketing tips for real estate businesses.
Set Up Real Estate Business Page:
It is very crucial to set up the best real estate page to attract new leads. According to a Nar. Realtor's report, user-responsive MLS websites and applications are among the best real estate technology marketing tools that can help generate potential leads to your real estate business.  Here are some practices that can help you with online real estate marketing.
Always use an attractive layout and easy-to-navigate design.
Your website should be user-friendly.
Include IDX-optimized search bar.
Use top-class HD photos, houses videos, and also infographics.
You can use provide information about neighbors, and never forget to include CTA buttons.
Include your business contact number so that customers can contact you.
[clickfunnels_embed height="650″ url="https://bluemagicmarketing.clickfunnels.com/pop-up-dmm-intro-3″ scroll="yes"]
Create Several Landing Pages
It isn't wise to create a single page when it comes to smart online real estate marketing strategies. It would help you win clients if you create multiple landing pages to get the most out of your lead generation efforts.
Multiple landing pages include:
Home Value Page: Where visitors can have an estimation of the value of a home. You can ask for clients' contact information to send an estimation.
A Free Content Page: Here, you can offer free content in the form of PDFs, eBooks, and other types of content that can help visitors.
Use Social Media:
Your clients are on social media. Why not reach them on social media platforms? All the new, current, and future homebuyers search for homes online. You can combine social media and online real estate marketing for bringing up your business. Use Facebook, Instagram, Twitter, and LinkedIn to get connected with clients. Your goal while using any of the mentioned platforms is to spark interest to engage the audience.
Enable ratings and review options on your social media sites.
Make social sharing easy.
Use live-streaming and share 360-degree photos and videos of houses.
Use hashtags to let clients find you on social media.
Know Where Pro Real Estate Agents Post Listings
If you want to lead as a real estate agency, then it's important to know where your competitor real estate agents post listings. It works especially when it comes to Temecula real estate marketing. It's not sufficient to be on the internet, you need to compete with competitors. You can use famous listing websites like Zillow and also Trulia. You can also consider Realtor.com to expand your brand visibility.
Obtain Professional Memberships
It is necessary to network with various other real estate professionals in the market. For this, you need to join the best real estate organizations. Yes, make it a part of your online real estate marketing plan and become a member of local or state governing body. Moreover, you can also join hands with local groups and communities.
Be Yourself
You don't need to copy someone. Just be who you are, and clients will like you for that thing. You don't need to make false promises if you cannot fulfill them and don't overshow everything. Just be what you are.
Communicate to Clients
Communication is the key to success. Always reply to their comments, either bad ones or good ones. It will give you the business insight and help you improve your services.